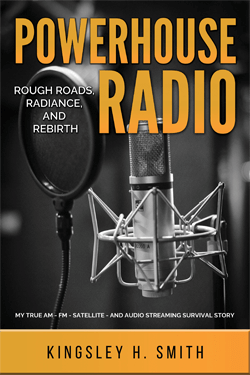 Kingsley H. Smith is a multi-decade radio broadcast professional who worked full time in New York City, Philadelphia, PA and Washington, DC (three top 10 USA markets). Eleven AM & FM outlets are some of his thrilling stops along the way toward big city commercial and public broadcasting job opportunities. What's in this book for you?

Powerhouse Radio: Rough Roads, Radiance, and Rebirth is an authentic true story about adversity, failure, and ultimate success. What approach does it take to plant a flag into tough broadcasting turf? How do you really carve out a place for yourself in the 'traditional' digital universe?

Take a virtual seat for this detailed journey that comes alive in paperback. An eBook will be available on January 3, 2024. The paperback ships from Amazon and Barnes & Noble on January 10, 2024. Audiobook release date will be announced. Order Powerhouse Radio now:

Amazon
Barnes & Noble
Books-A-Million
Walmart
BookBaby (The eBook and paperback are available from BookBaby today!)

* Read a short Chapter Two segment (Paperback - eBook) at BookBaby.
* Listen to a short 4:28 Chapter Two segment from the Powerhouse Radio Audiobook.
Fall 2023 Events:
L'Ouverture Books in Pleasantville, New Jersey with owner Darren Palmer.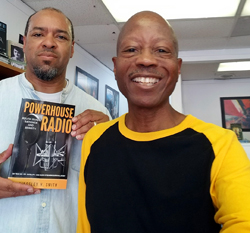 Harlem Book Fair, New York, New York with Mayor Eric Adams.